Nike Peach Jam: Day 3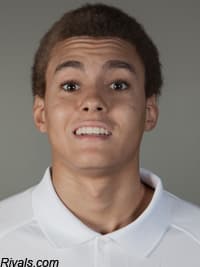 AUGUSTA, SC - Thursday marked the third day of the Nike Peach Jam, and the first for U17 teams. With the July Live Period underway, hundreds of college coaches at all levels were in the gym the entire day checking out the action. Top players stood out, and a 40-point performance from a five-star rising junior started the day off.
Newman Nets 65-Points
It was the first flight of U17 games to start off the day, and
Malik Newman
- an underclassmen playing up a level - stole the show with the best scoring performance of the tournament. As he shot the ball a lot, the 2015 Jackson Tigers (MS) guard went for 40 points against a tough Houston Hoops (TX) team.
Newman showed that he is one of the, if not the best, pure scorers in the nation, regardless of class. His decision making on shots is improving, and his ability to draw contact and convert at the free throw line was clear as he hit 12 of 16 free throws. His handle continues to get better, and with ideal size at 6-foot-5 it is clear why he is the No. 1 player in the latest Rivals150 for the class of 2015.
Newman went for 25 points in the nightcap.
He rattled off a quick list of Kentucky, Duke, North Carolina, Kansas, Mississippi State, Florida State and Arkansas as those who have recruited him hard to this point. A few weeks into the June contact period, the three major programs in North Carolina, Kentucky and Kansas offered. Now, his stock has hit a climax with recruiting, however, Duke has yet to offer. That should come very soon.
At this moment, the five-star prospect doesn't have an official list, but there is a clear reason why he is one of the most coveted rising juniors in the nation.
Lyles Down to Four
Following a big comeback win in which he played assertive and aggressive in the post, the No. 5 prospect in the nation -
Trey Lyles
- cut his list down to four schools.
The 2014 power forward from Spiece Indy Heat is officially down to Florida, Louisville, Kentucky and Butler.
Two head coaches were in the building to see the former Indiana commit in action on Thursday night as Kentucky's John Calipari and new Butler coach Brandon Miller were in attendance, while assistants from all over were watching on.
Prior to cutting his list, he told a group of reporters the following: "Kentucky gets players to the league faster, but Louisville might develop them just a little bit better." If this means anything, Lyles has a clear idea of what can be attained as making the NBA is his ultimate goal.
White's Recruitment Coming to an End
When
Paul White
can get it going and shoots the ball well for Chicago Meanstreets (IL), the team can really get it going. That's exactly what he did against the Oakland Soliders (CA) in a blowout win. Everything was clicking for White.
"I came out aggressive not looking to hesitate," he told Rivals.com.
White is looking to cut his list down very soon as his recruitment could come to a close by August at the earliest. Georgetown, Arizona, Marquette, Florida, Memphis and Minnesota are making a strong run after the 2014 forward.
Georgetown had an advantage heading into the Live Period after the Hoyas got him on campus the weekend following the NBA Draft. Their sales pitch to him? Be the next Otto Porter.
"It was a real honor even being mentioned with him," he said. "I really like that idea as I desire to play the small forward position."
For now, the Chicago native is wide open, but plans to use his first official visit on either the Hoyas or Arizona in August. After that, he could wait and continue to take visits, or he could make up his mind.
King, Kennard Shine in front of Coaches
Following a subpar performance the night before, it was time for
Luke Kennard
and
V.J. King
to step up their game for the King James Shooting Stars (OH) on the U16 circuit. With Duke's Mike Krzyzewski, Kentucky's John Calipari, Michigan State's Tom Izzo, North Carolina's Roy Williams, Ohio State's Thad Matta, Villanova's Jay Wright, and Illinois' John Groce watching on, they picked the right time to have an offensive outburst.
King - a 2016 wing - did damage on the perimeter in a calm and cool demeanor. He hit shots from inside and deep, created his own shot off the dribble, got others involved and continued to play hard whether he was hitting shots or missing. King put in an valiant effort. Once he gets stronger, it will be interesting to see just good the Ohio native can be.
Currently, King holds offers from Ohio State, Charlotte, UNC-Greensboro, Wisconsin, Iowa State, NC State and Delaware State, with interest from Kentucky, Duke and North Carolina.
While there has been a lot of hype about him being the next LeBron James due to him being the best player to attend LeBron's alma mater - St. Vincent's-St. Mary's (OH) - since King James, he knows his place.
"I was nervous at first, but LeBron explained to me that his time had come to an end and that I should 'write my own chapter'," he told Rivals.com.
Kennard - a 2015 guard - is being recruited at both guard spots and the wing, depending on each staff's preference of him. He shot the ball very well from distance, got to the basket by exploding from the perimeter with smooth quickness, kicked the ball out to teammates using good court vision and crashed the boards more than most guards would.
At this point, the rising junior doesn't have a defined position, but that doesn't matter with a unique skill set like his.
Michigan, Iowa and Notre Dame offered following the June contact period, while Ohio State, Indiana, West Virginia, Cincinnati, Miami (OH), Dayton and Xavier already had. Interest is coming in from Duke, North Carolina, Florida and Kentucky. Of the schools who have offered, he is hearing the most from the Wolverines, Buckeyes and Hoosiers.
While he is focused on basketball, football is another love for Kennard, who plays quarterback for his high school team and holds a Louisville offer. He has thought about which one he will focus on heading forward, and while nothing is official yet, the plan for now is to play basketball at the collegiate level.
Recruiting Rundown
2014 Houston Hoops (TX) small forward
Kelly Oubre
has been one of the top stock risers of the summer. Coming into June with the label of being a shooter, Oubre has changed up his game and is becoming an athletic slasher with great size. Schools are noticing as Kentucky is the latest school to offer him. Kansas, Louisville, North Carolina, UCLA, Florida, SMU, UConn are the other main schools involved for the future Findlay Prep (NV) senior. "Kansas, they're definitely going to be there in my top list." he told Rivals.com. For now, his plan is to cut his list down to five or six schools following their run in Peach Jam. This will lead to ideas on visits going forward.
2016 Oakland Soliders (CA) power forward
Ivan Rabb
and his team struggled out of the game, but the defensive stud used his intense experience with the U16 Team USA team to improve his game and learn by playing the best. His motor, rebounding ability and success in the pick and pop have been noted. As he is wanted by most schools around, the California native holds offers from over 40 schools and hopes to cut his list to about 20 schools following the Nike Global Challenge next week. While it isn't to serious of a cut, Rabb will now focus on the schools where he feels he fits and who want him. California, Arizona, Duke, North Carolina, NC State, Texas, Kansas, UConn, Georgetown and Louisville have been doing their job at keeping in touch, however, it is the Jayhawks, Golden Bears, Wildcats, Hoyas and Tar Heels who he has really felt a connection with by phone since the June contact period.
2015 Team Texas Elite shooting guard
Matthew McQuaid
showed off his athleticism and ability to take his defender off the dribble. A standout shooter, McQuaid showed he can do much more than that. He holds offers from Texas A&M, Baylor, Kansas State, Oklahoma, Boise State, Lehigh, Alabama and Creighton. Since the June contact period began, the Bears, Jays and Tide have been keeping in touch the most. Look for the Texas native to continue his hot play that has clearly carrier over from the spring.
2014 Spiece Indy Heat small forward
Trevon Bluiett
put on a major performance to finish off a comeback victory in the nightcap. Bluiett shot the ball with efficiency, and due to a number of guards missing he had to make the most of his opportunity and step up his role. The Indiana product picked up the responsibility on crashing the boards and scoring the ball. With 24 offers in hand, he is being recruited hard by Michigan, Butler, Indiana, Notre Dame, West Virginia and Notre Dame, all of whom have extended scholarships. For now, the plan is to cut his list in October and then make a college choice in November. The most interesting note about his recruitment right now is the recent hire of
Brandon Miller
as
Brad Stevens
' successor at Butler. This could end up helping their chances as Miller has been recruiting Bluiett since the eighth grade during his time at Illinois and Ohio State. "I have a better relationship with coach Miller as he has recruited me for such a long time."
2014 Team Scan (NY) small forward
Terry Larrier
has his times when he looks like a prospect, and his times when he looks like a player. On Thursday, he showed many flashes of being a true player and this is why he has had a big spring and summer up to now. His shooting, decision making and defense have all improved to go along with his size and ability to attack the rim. With plenty of offers in hand, the schools tracking him the hardest are VCU, West Virginia, Penn State, Minnesota, Seton Hall and USC. He hopes to cut his list to ten school in September, take visits after that and make a decision in November or December.
2015 Team Takeover (DC) shooting guard
Franklin Howard
is still battling an injury, but has been battling through it. His shot continues to dazzle college coaches. Currently, he holds 16 offers: Miami, Seton Hall, Virginia Tech, Ohio State, Villanova, Georgetown, Florida, South Florida, NC State, Cincinnati, SMU, DePaul, UConn, Maryland and Virginia. Once Howard is back to full strength, he will continue to climb the charts as one of the top shooting guards in the nation.
2015 Texas Titans small forward
D.J. Hogg
is starting to become a strong all-around player despite his lack of athleticism. With great length and the versatility to play several positions, his helpside defense and shooting range contributed to a win. Arizona, SMU, TCU, Notre Dame, Houston and Kansas State have offered him, but Texas, Oregon, Baylor and Kansas could offer in the near future. He plays similarly to Kansas bound
Brannen Greene
, but isn't as good of a shooter yet. Hogg is looking for a system where they push the ball in a run and gun style offense. He has been hearing the most from Arizona, SMU, Notre Dame and Kansas State.
2014 Spiece Indy Heat center Steven McElvene has been a mystery big man for a while. Heading into the first game, the 6-foot-11 big man held offers from Wright State, Chicago State, Ball State and Morehead State. He finished the day with a scholarship from Kansas State. Interest is steadily picking up from Purdue, Clemson, Xavier and Minnesota. A huge body who takes up space, McElvene ran the floor extremely well, rebounded and guarded the paint. Look for tons of schools to get involved in his recruitment due to his size and hustle on the court.
2014 BABC (MA) power forward
Bonzie Colson
always finds a way to get it done, whether it be on offense or defense, or in any situation. His effort is finally being noticed as his recruitment soared through the roof during the spring. His shot off the dribble is improving, along with his handle and leadership. Of the schools who have offered, he is hearing the most from Florida State, Notre Dame, Florida State, Rhode Island and Seton Hall. He is also hearing a lot from Butler, Arkansas, UConn, Miami, Georgetown and Alabama - whom are interested. The ideal system player, Colson feels comfortable playing in the high post. Georgetown, Florida State and UConn are schools who fit that mold in his opinion, and he hopes to set visits after July.
2015 Team Texas Elite power forward
Elijah Thomas
continues to get bigger and better. While he needs to drop weight, his athleticism, speed, ability to score and defensive presence are still top notch. With over 20 scholarship offers, Thomas feels that he has the best relationships with coaches at Ohio State, Kansas, Minnesota, Oklahoma State, Oregon, Indiana and Duke. "These coaches stand out to me because they call every day and make it personal," Thomas told Rivals.com. "They don't talk that much about basketball. It's not just business; they like to have fun. I like coaches who joke around." Thomas has liked Duke for a while, but is unsure whether or not the Blue Devils have offered.
2016 Arkansas Wings shooting guard
Malik Monk
is quite athletic, but is also a solid shooter. A great defender because of his athleticism, Monk's shots weren't falling on Thursday, but he is becoming more consistent. His only offer at this time comes from the Razorbacks, yet interest is coming in from Florida, Stanford, Alabama and LSU.
For the latest in college basketball recruiting, head to TheRecruitScoop.com for the latest details and notes on offers, visits, commitments and more. To contact Alex Kline, you can reach him by email at MaryKlineClassic@gmail.com or on Twitter at TheRecruitScoop.